Made easy
Home Chef Range
Our Home Chef Range offers a selection of premium salads, and pre-prepared meats that are ready for the oven or BBQ. We'll do the work and you can take the credit. Win!
Meals to fit your lifestyle
Keep it keto
Ketogenic meals designed by our chefs and nutritionists to give you the best of nutrition, flavour and convenience on your keto journey.
Convenience
No meal prep. No dishes. No fuss.
Keep it simple and focus on what's important in your life with healthy, ready-to-heat-and-eat Fitfood meals delivered to your door.
Meals to fit your lifestyle
HEALTHIER. EASIER. BETTER.
We're all about healthy, tasty food you can heat and eat on the go or fit into your busy schedule.
We offer home & business address delivery throughout NZ - see our FAQ for details. Rural Customers please see our delivery page.
Get started
Fit your lifestyle
Why Fitfood?

Fresh
Seasonal New Zealand produce. Healthy gourmet food.
Healthy
Reach your goals with quality protein, carbohydrate & good fats.

Convenient
Less shopping and preparing. Ready to heat and eat when you are.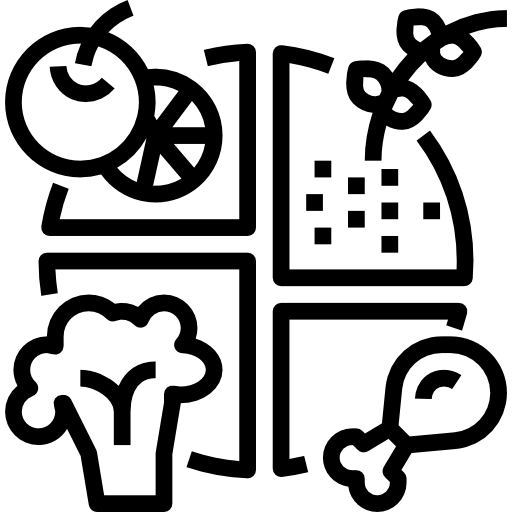 Nutrition
Portion-controlled, nutritionally balanced meals.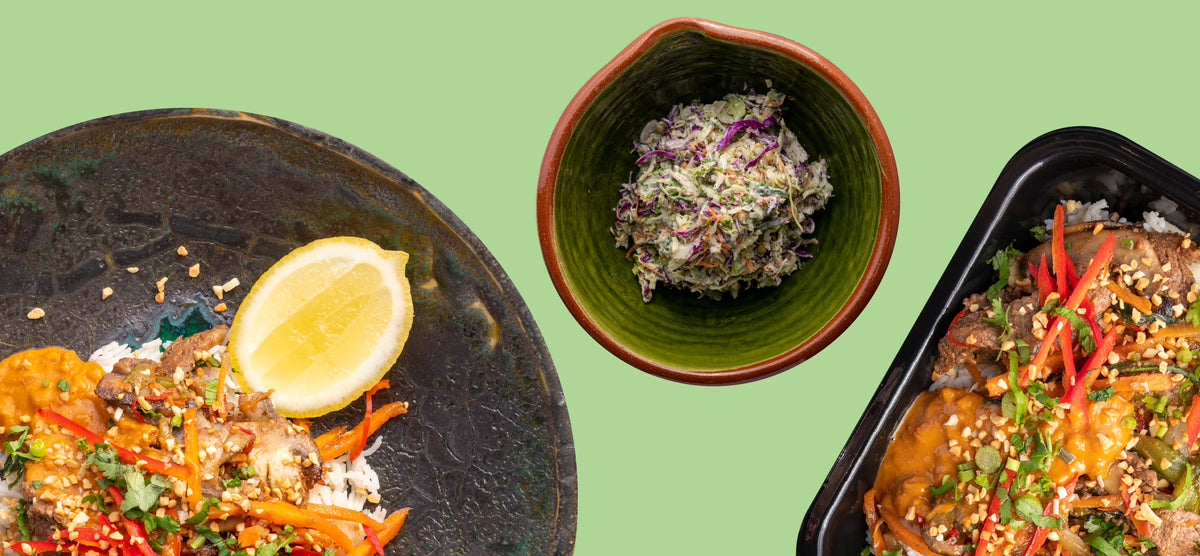 Featured Meals
From the menu
Beef
Gluten Friendly
Keto
lifestyle
Low Calorie
Low Carb
Beef
Dairy Free
Gluten Friendly
High Protein
lifestyle
Low Calorie
Low Carb
Low Fat
Weight Management
Beef
Dairy Free
Gluten Friendly
High Protein
lifestyle
Low Calorie
Low Carb
Low Fat
Weight Management
Chicken
Dairy Free
Gluten Friendly
High Protein
lifestyle
Low Calorie
Low Carb
Low Fat
Weight Management
Beef
Dairy Free
Gluten Friendly
High Protein
Keto
lifestyle
Low Calorie
Low Carb
Low Fat
Weight Management
Chicken
Dairy Free
Gluten Friendly
Keto
lifestyle
Low Carb
Low Fat
Weight Management
Food to fit your routine
How it works
Designed and prepared by health food chefs and nutritionists. Delivered fresh to your door, ready to heat and eat.

Subscription or casual
Subscribe for easy, delicious and healthy meals every week, or just order when you need.

Choose from 40+ meals
Featuring Kiwi classics and cuisines from all over the world, eating healthy has never tasted so good!

We deliver
Weekly meal packages anywhere in the country*. Convenient, no-contract subscriptions available.

Just heat & eat!
We know you're busy. Our fresh meals are ready in just a few minutes in the microwave or oven.
Your products are so delicious, everyone should know. Your cheesecakes were a hit!!! Everyone loved them. I had great joy telling our guests about your amazing company, the products spoke for themselves.
"As a professional athlete fuel and recovery is optimal for my performance. Fitfood provides me with delicious and nutritionally balanced meals to fuel my workouts and provide my body with what it needs for recovery. The best part is that the meals take no longer than a few minutes to heat! Every meal is quick and convenient yet delicious! Thanks Fitfood"
Just wanted to give feedback and say how super impressed we are with the meal kits, fresh veges and quality of meat, etc. Keto. Absolutely exceptional! ☺️ Despite our rural address, the kit arrived on Tuesday and was still chilled. Thank you. Loving our meals and great variety. I feel like a gourmet cook! Ha ha
Fitfood supplies amazing foods and menus that are quick and easy to reheat, without all those preservatives. Since July I've been getting meals delivered straight to my door and enjoying every minute. Each lunch time I only have to wait 3mins to eat my lunch. I really love the variety of food. Trust me have a taste and you will never go back.
Thankyou @fitfoodnz this has just arrived. As a busy woman having to get up every morning rushing to work etc and not having time to prep lunch etc like I used to. Thanks guys!
Today is a rewarding day! At the start of the year, I made a lifestyle change, and today marks 10kgs lost, and a few cheeky abs that I've never seen before! Yaaas! Thanks to @f45_henderson and @fitfoodnz for keeping me on track and helping me smash my goals!
SUBSCRIBE & SAVE
FITFOOD SUBSCRIPTION
Create your own healthy subscription pack and choose the meals you would like to have delivered each week from our range of fresh, ready-to-heat-and–eat meals.
Top menus
Crowd favourites
try this one
Dish of the week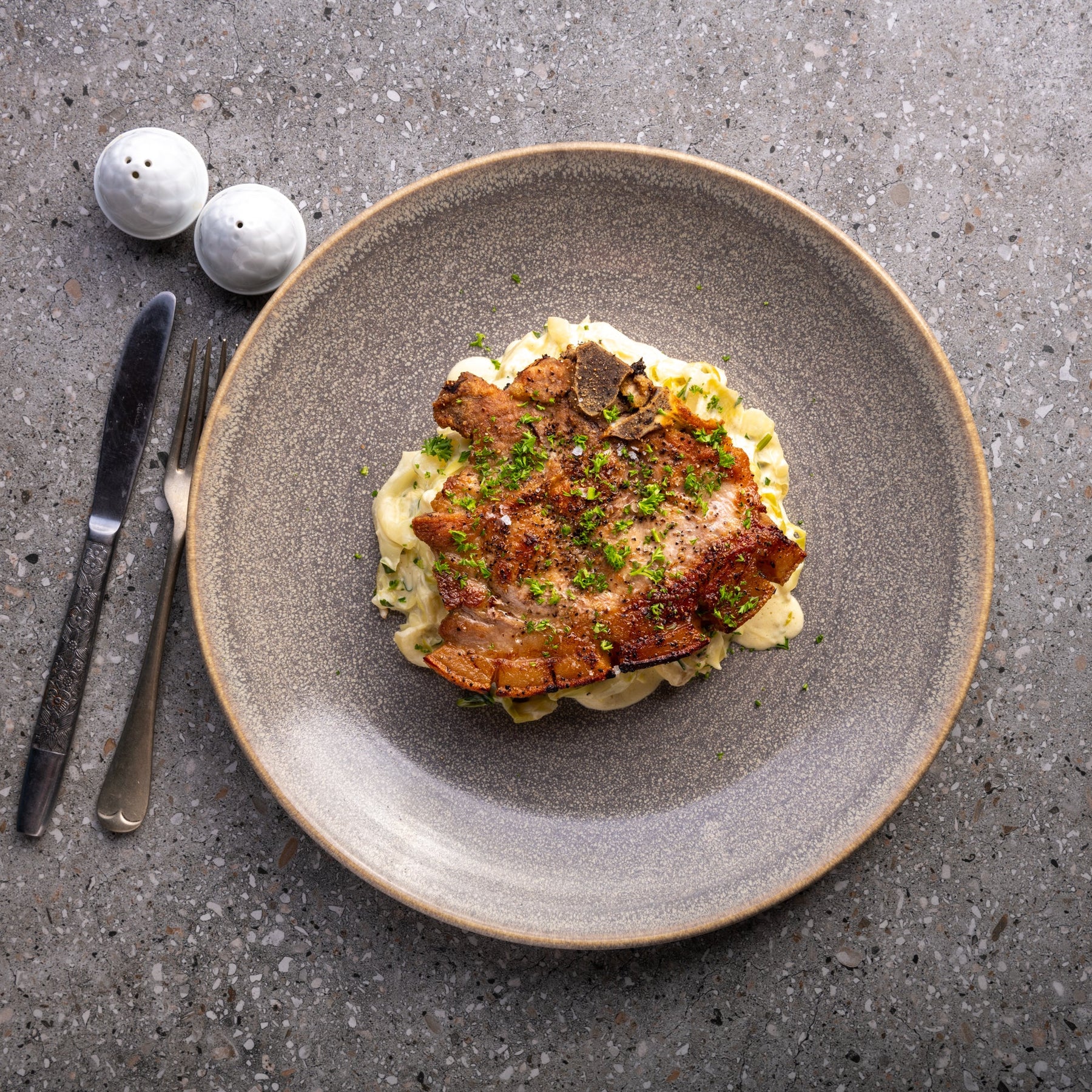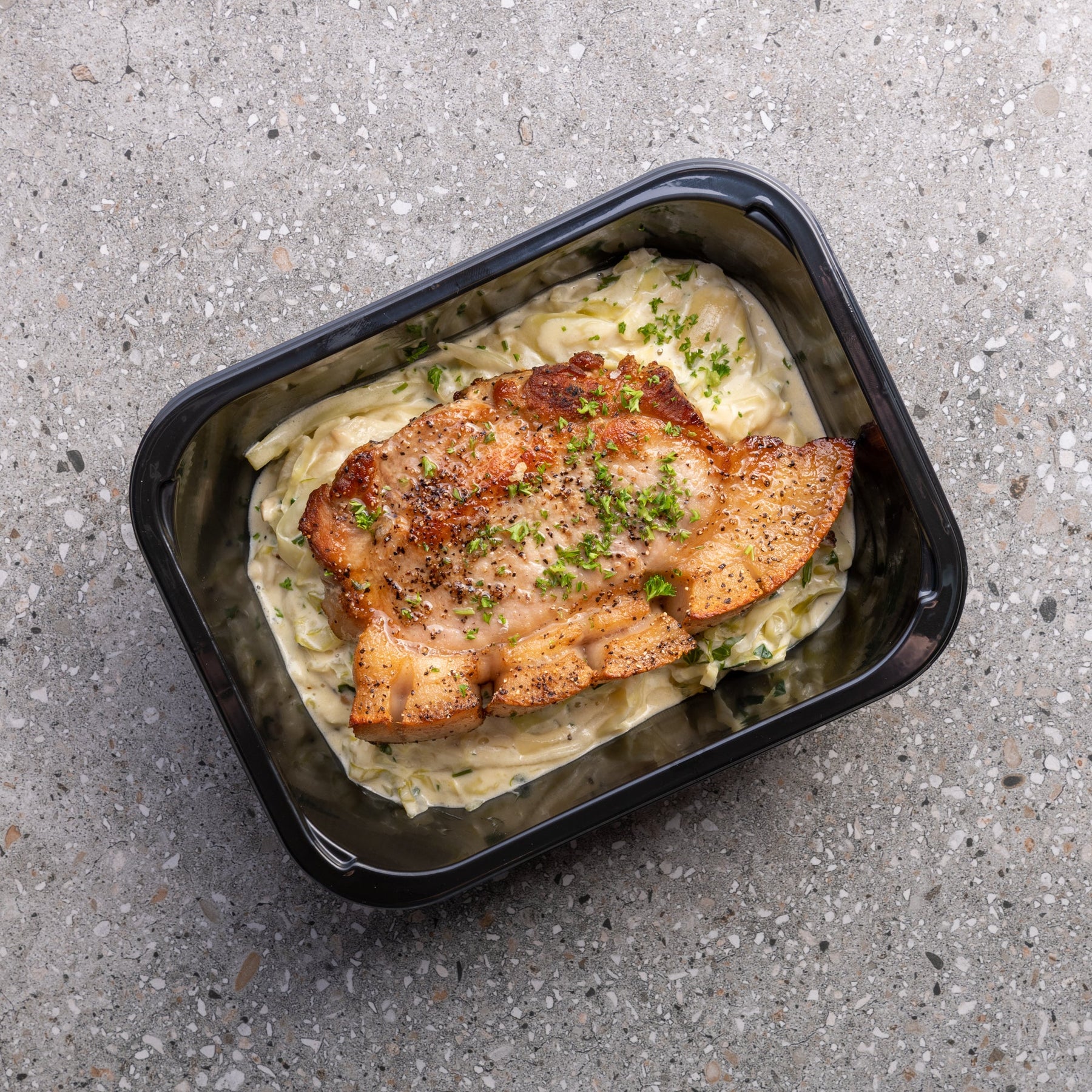 Thick cut juicy pork chops, marinated in garlic, sage and thyme. Served with insanely creamy braised cabbage. The cabbage is rich and a little sweet from the apple, and a little tangy from dijon mustard. Together it's a whole lot of good!
When you're busy, it's all too easy to give in to the temptation of takeaways! Check out our delicious, healthy alternatives to your fast food favourites.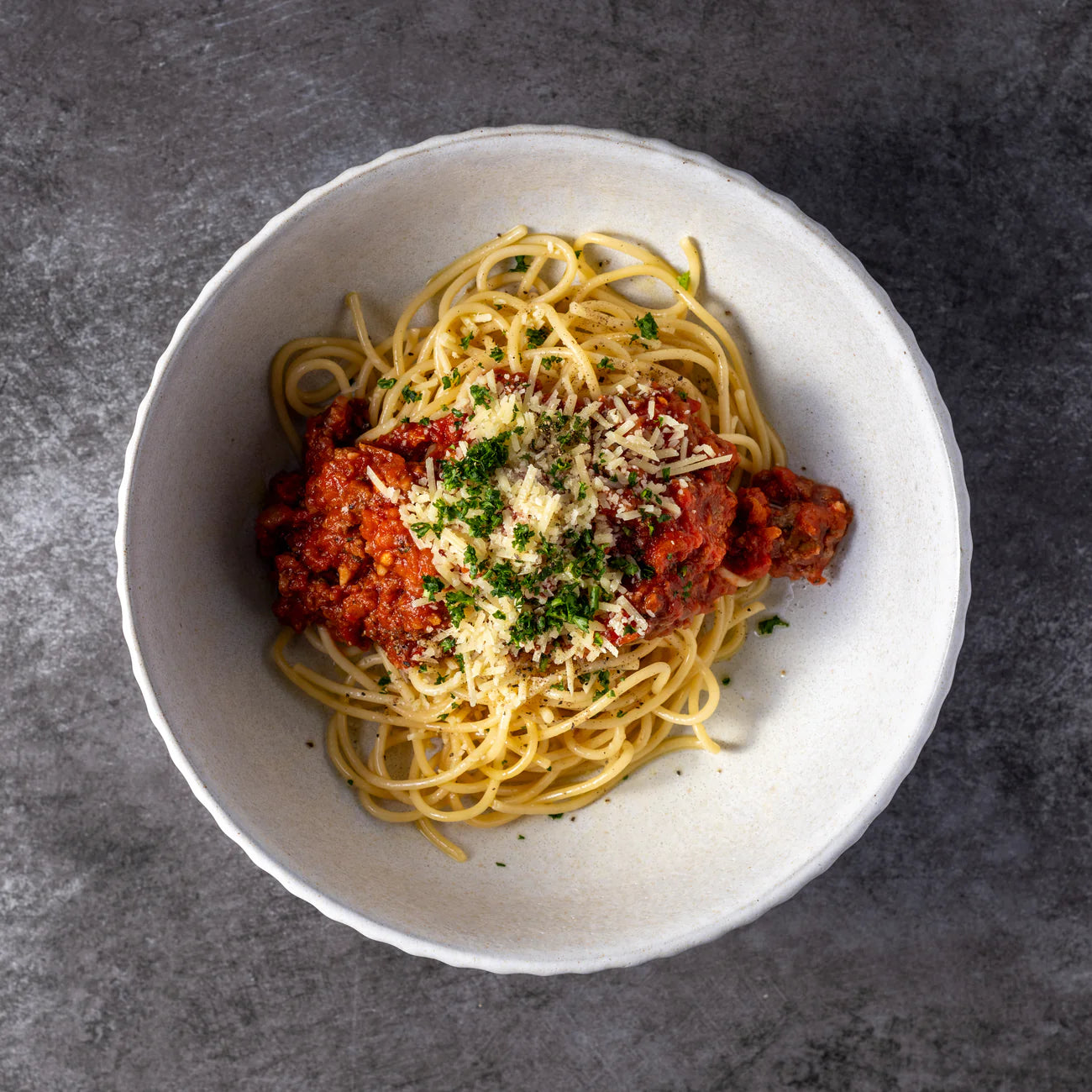 Calling all pasta lovers! From classic bolognese to creamy mushroom stroganoff, find your favourite pasta with Fitfood. 
Shipping
Orders are dispatched on Monday for delivery on Tuesday. If Monday or Tuesday are a public holiday, then our delivery day changes to a Wednesday for that week only.
When your order is collected from us by NZ Post, you will receive a tracking link where you can see the different scans as your order makes its way to you. This means you can keep track of your delivery & see updates on where your package is.
For more information visit our delivery page.
Yes. Shipping starts from $12.50 for the South Island and $17.50 for the North Island. Orders over $275 will incur extra shipping costs.
We offer home and business address delivery nationwide throughout New Zealand. We recommend you use your work address for deliveries if possible. If your address is classified rural by NZ Post, note that your delivery may be a day late as they do not gurantee an overnight service for rural delivery routes.
When staff have received your order and generated a shipping label, you will receive a delivery confirmation email to notify you of your delivery day and date.
Sustainability
Yes. The box, meal trays and ice packs (subject to being drained first) can all be recycled in your recycling bin.
The woolcool liners are a natural, sustainable & great insulator made out of sheep's wool, which is 100% compostable and biodegradable (once the plastic outer is removed). You can put it in your garden or compost and the wool will release nitrates back into the soil. Some councils also allow the liners to be put in your green bin (once the plastic is removed) so check with your local council if this is an option for you.
If you are in Canterbury and wish to return any items to us so we can reuse them, you are welcome to drop them to our kitchen at 6 Kingsford Smith Drive, Rangiora 7400.