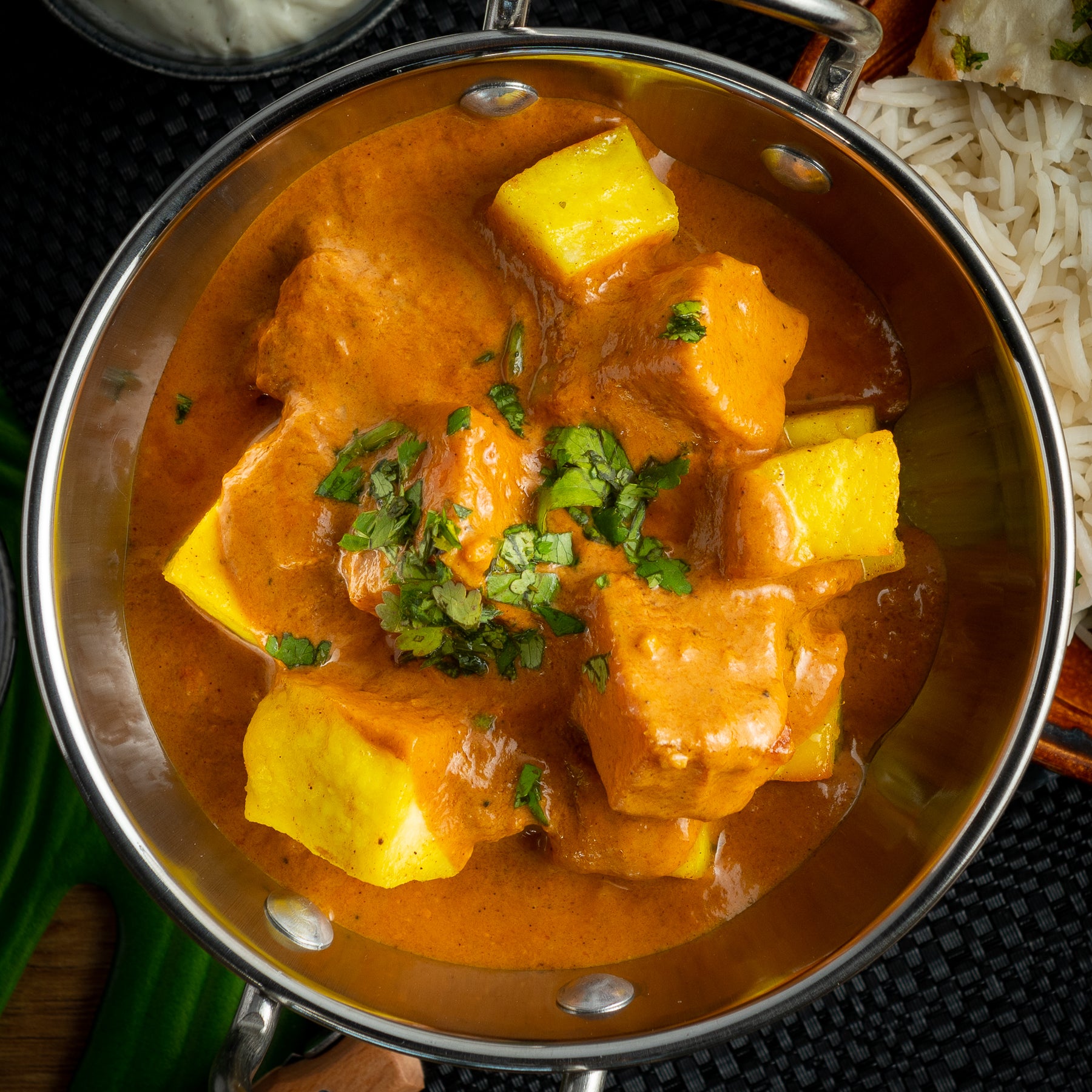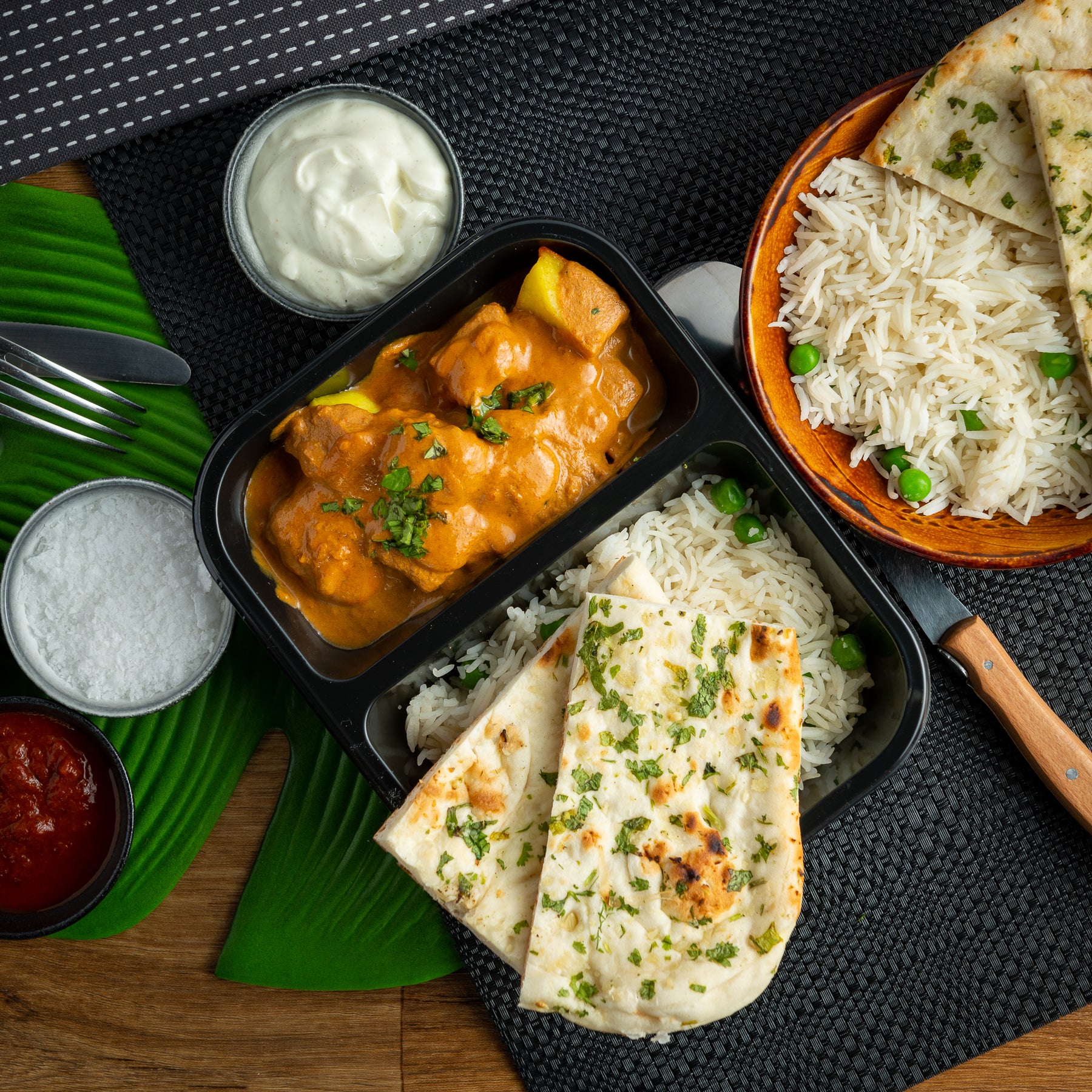 Butter Paneer (Cottage Cheese)
Details
Aromatic golden cottage cheese pieces in an incredible creamy curry sauce with a hint of honey, this authentic Indian Butter Paneer recipe is served with garlic naan and aromatic basmati rice. 
Ingredients
Cottage cheese- Paneer (milk), basmati rice, coconut cream, tomato, onion, tomato paste, butter, garlic, ginger, honey, garam masala, cumin, turmeric, coriander, cayenne pepper, chilli flakes, garlic naan(gluten), peas, salt, cream(milk). 
CONTAINS: Dairy, Gluten.
Nutrition Information Typical Values - SINGLE (300g)
Servings per package: 1
Serving size: 300g
| | | | |
| --- | --- | --- | --- |
|    | Per serving | % Daily intake (per serving)* | Per 100g |
| Energy | 2490kj | 29% | 829kJ |
|    | 595cal | 29% | 198Cal |
| Protein | 29.9g | 60% | 10g |
| Fat, total | 27.6g | 39% | 9.2g |
|  - saturated | 16g | 67% | 5.5g |
| Carbohydrate | 56g | 18% | 18.7g |
|  - sugars | 5g | 6% | 1.7g |
| Sodium | 1991mg | 87% | 664mg |
All values are considered average unless otherwise indicated
*based on an average adult diet of 8700kJ
Nutrition Information Typical Values - LARGE SINGLE (450g)
Servings per package: 1
Serving size: 450g
| | | | |
| --- | --- | --- | --- |
|    | Per serving | % Daily intake (per serving)* | Per 100g |
| Energy | 3626kJ | 42% | 806kJ |
|    | 868Cal | 42% | 193Cal |
| Protein | 38g | 76% | 8.4g |
| Fat, total | 47.9g | 68% | 10.6g |
|  - saturated | 28.5g | 119% | 6.3g |
| Carbohydrate | 69.6g | 22% | 15.5g |
|  - sugars | 9.5g | 11% | 2.1g |
| Sodium | 2357mg | 102% | 524mg |
 All values are considered average unless otherwise indicated
*based on an average adult diet of 8700kJ