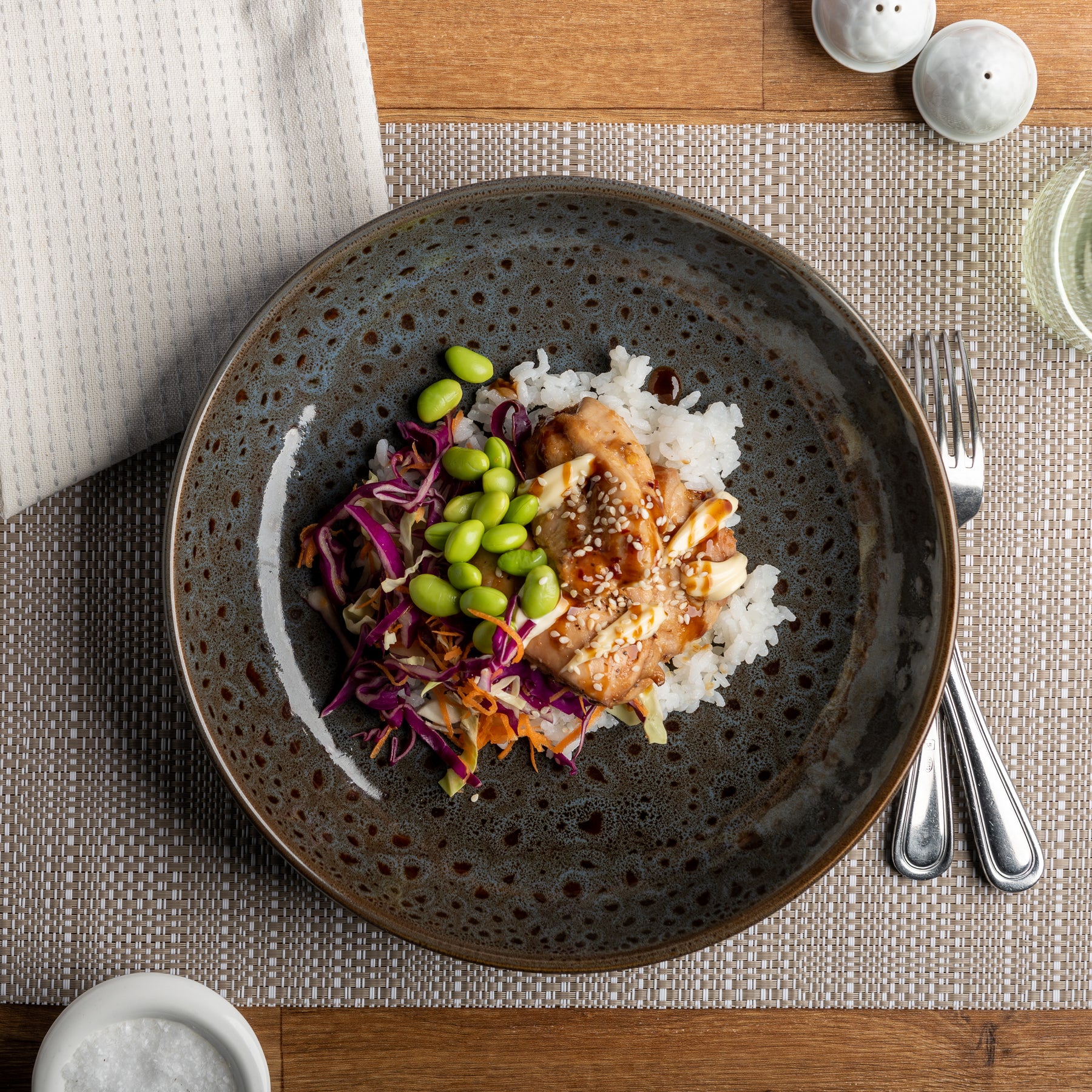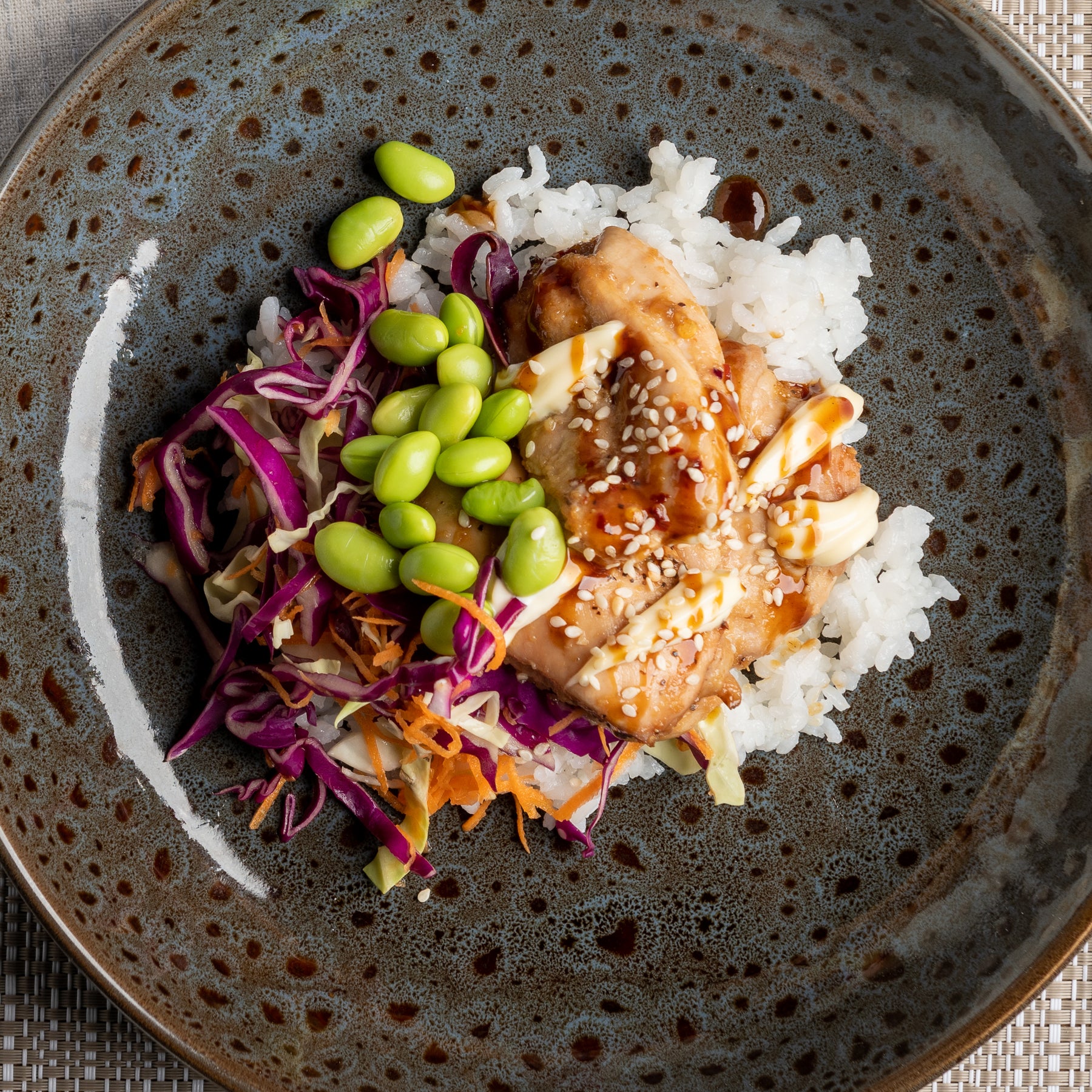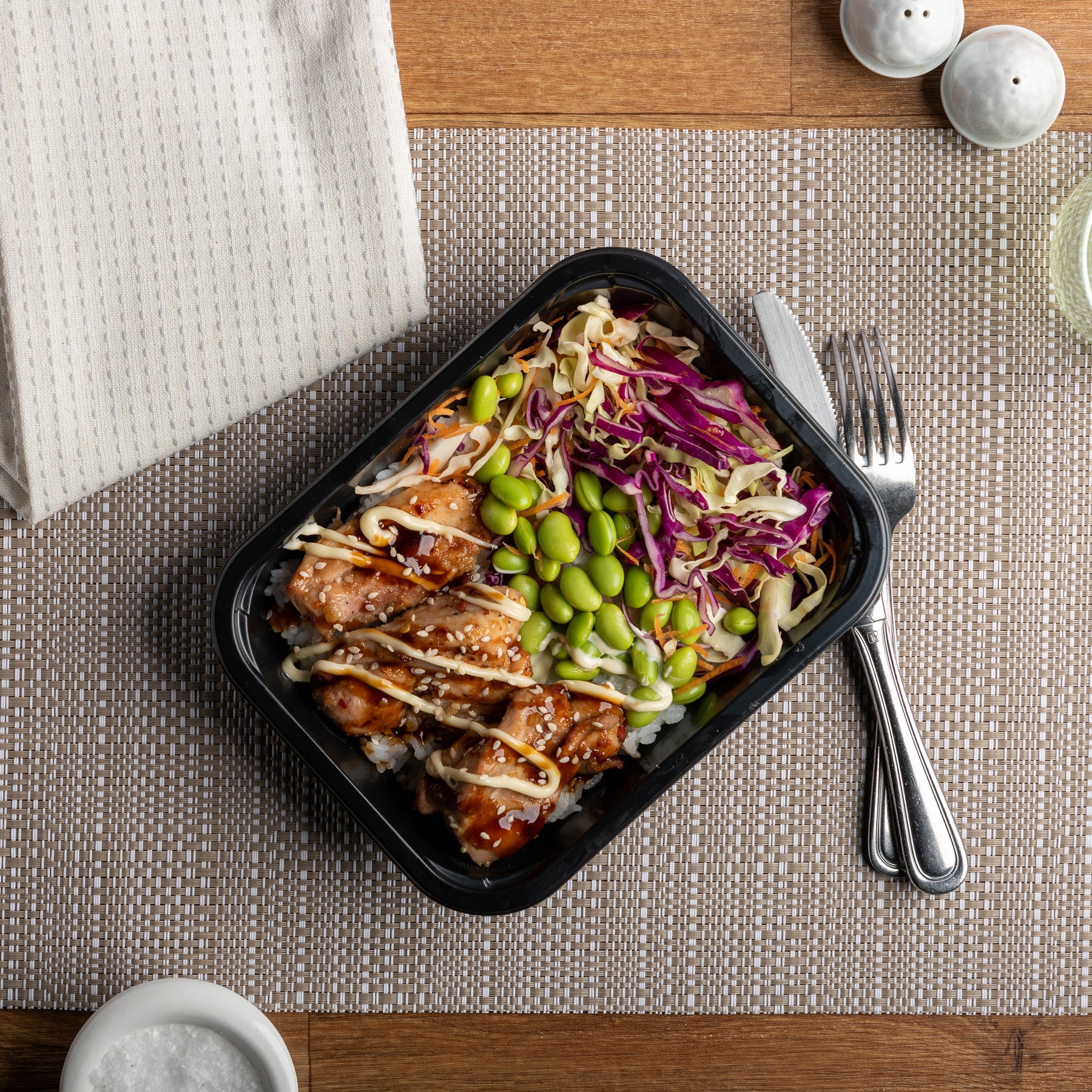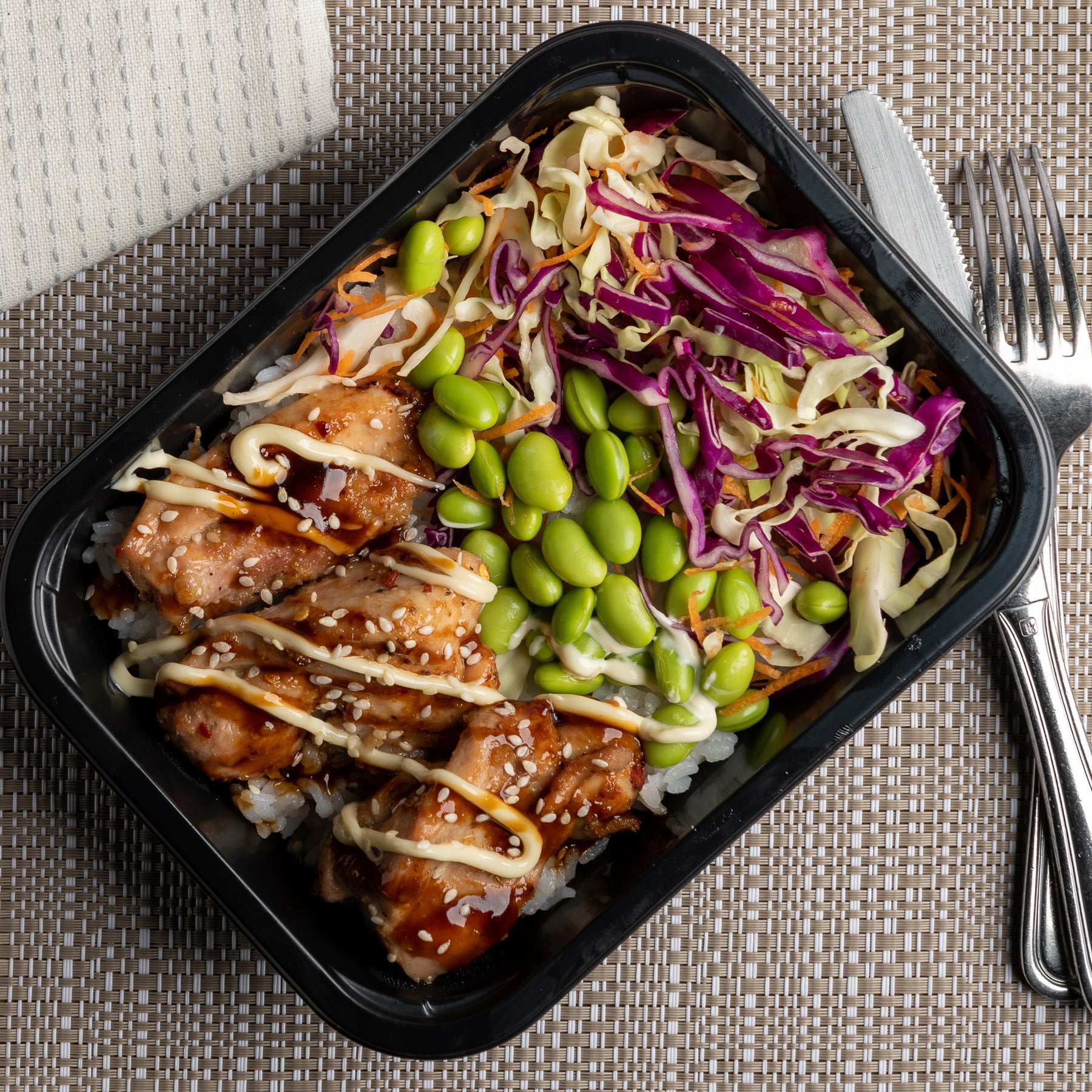 Teriyaki Chicken on Rice
Details
Tender juicy chicken with savoury, sweet and umami teriyaki sauce, served on a bed of warmed rice and Japanese sauces, alongside edamame beans and slaw.
Ingredients
Chicken thigh, olive oil, soy sauce (soy), water, brown sugar, rice vinegar, sesame oil (sesame), ginger, garlic, honey, corn starch, edamame beans, sesame seeds, green onion, basmati rice, Kewpie mayo (egg), Mongolian sauce, green cabbage, red cabbage.
CONTAINS: Egg, Soy, Sesame.
Nutrition Information Typical Values - SINGLE (230g)
Servings per package: 1
Serving size: 230g
| | | | |
| --- | --- | --- | --- |
|    | Per serving | % Daily intake (per serving)* | Per 100g |
| Energy | 1360kJ | 16% | 650kJ |
|    | 327Cal | 16% | 155Cal |
| Protein | 21.2g | 42% | 10.1g |
| Fat, total | 14.1g | 20% | 6.7g |
|  - saturated | 3.1g | 13% | 1.5g |
| Carbohydrate | 27.2g | 9% | 13g |
|  - sugars | 11.8g | 13% | 5.6g |
| Sodium | 1120mg | 49% | 533mg |
 All values are considered average unless otherwise indicated
*based on an average adult diet of 8700kJ
Nutrition Information Typical Values - LARGE SINGLE (300g)
Servings per package: 1
Serving size: 300g
| | | | |
| --- | --- | --- | --- |
|    | Per serving | % Daily intake (per serving)* | Per 100g |
| Energy | 1949kJ | 22% | 650kJ |
|    | 466Cal | 22% | 155Cal |
| Protein | 30.3g | 61% | 10.1g |
| Fat, total | 20.2g | 29% | 6.7g |
|  - saturated | 4.5g | 19% | 1.5g |
| Carbohydrate | 38.9g | 13% | 13g |
|  - sugars | 16.9g | 19% | 5.6g |
| Sodium | 1600mg | 70% | 533mg |
 All values are considered average unless otherwise indicated
*based on an average adult diet of 8700kJ