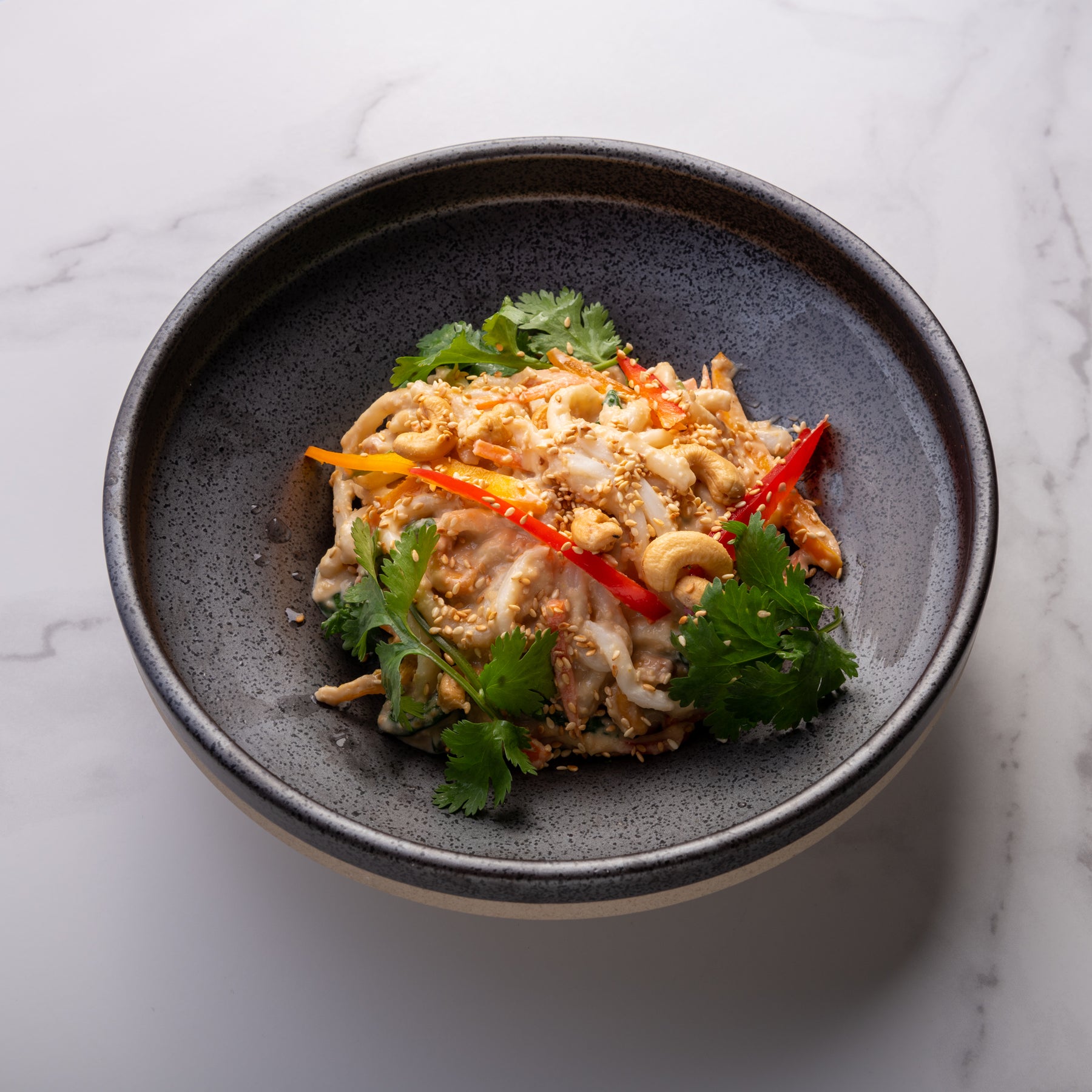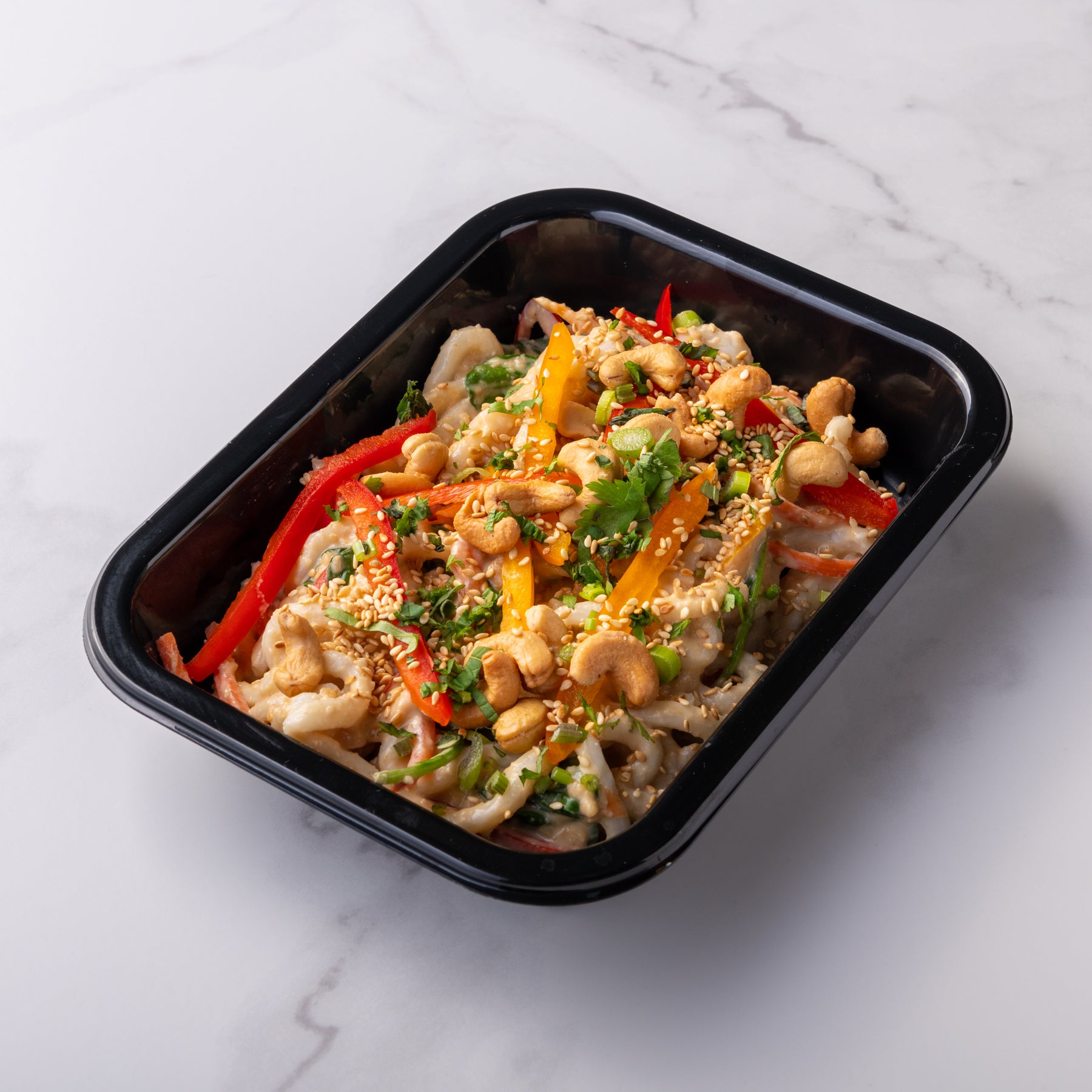 Sriracha Spiced Cashew and Udon Noodle Stir-fry
Details
Sriracha lime and creamy cashew udon noodles with toasted sesame seeds.
Noodles with a little kick, these warm and spicy noodles will heat you up. 

Ingredients
Cashews, garlic, sesame oil, ginger, rice wine vinegar, soy sauce, sriracha, lime juice, broccoli, coconut milk, pepper, carrots, capsicum, sesame seeds, coriander, udon noodles. 
Contains: cashews, sesame seeds, soy. 
Nutrition Information Typical Values - SINGLE (200g)
Servings per package: 1
Serving size: 200g
| | | | |
| --- | --- | --- | --- |
|    | Per serving | % Daily intake (per serving)* | Per 100g |
| Energy | 1350kJ | 16% | 675kJ |
|    | 323Cal | 16% | 162Cal |
| Protein | 7.9g | 16% | 4g |
| Fat, total | 20.9g | 30% | 10.4g |
|  - saturated | 6g | 25% | 3g |
| Carbohydrate | 23.6g | 8% | 11.8g |
|  - sugars | 10.2g | 11% | 5.1g |
| Sodium | 234mg | 10% | 117mg |
All values are considered averages unless otherwise indicated
*based on an average adult diet of 8700kJ
Nutrition Information Typical Values - LARGE SINGLE (350g)
Servings per package: 1
Serving size: 350g
| | | | |
| --- | --- | --- | --- |
|    | Per serving | % Daily intake (per serving)* | Per 100g |
| Energy | 2360kJ | 27% | 675kJ |
|    | 566Cal | 27% | 162Cal |
| Protein | 13.9g | 28% | 4g |
| Fat, total | 36.5g | 52% | 10.4g |
|  - saturated | 10.5g | 44% | 3g |
| Carbohydrate | 41.2g | 13% | 11.8g |
|  - sugars | 17.9g | 20% | 5.1g |
| Sodium | 410mg | 18% | 117mg |
All values are considered averages unless otherwise indicated
*based on an average diet of 8700kJ